Instantly, the tenor of the conversation changed. My VTA was calling the shots. My amygdala and its henchmen were nowhere to be found.
She doesn't know how to spell tomato, my prefrontal cortex cut in.
And that's why she won't complain when I show up in a car that doesn't have a working radio, my same (and now dueling) prefrontal cortex shot back.
Weighing, measuring, weighing, measuring ...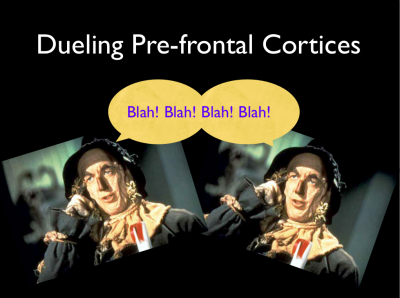 Nothing good ever came from thinking with your favorite organ, my dueling prefrontal cortex let me know.
True, my dueling prefrontal cortex acknowledged. Bad marriages, failed relationships. I needed to change my pattern. In some way I couldn't comprehend but knew was true, Tomatoe Girl was part of my old pattern. On the other hand:
Who is the woman I want to be snuggled up with on the sofa right now?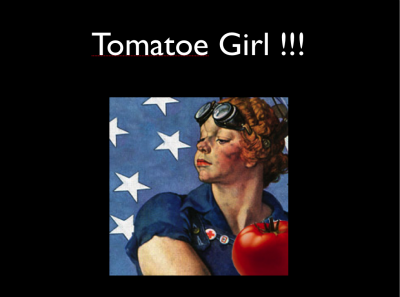 Oh, crap! My entire prefrontal cortex was now in thrall to my VTA. Already, it was cooking up images of the two of us - me and Tomatoe Girl - curled up in a comfortable corner of her motor home (the corner that didn't need to be jacked up), sipping Jack Daniels from the same bottle and viewing reruns of NASCAR.
Fortunately, this is where choosing a soul-mate online differs from buying a car. Unlike my cup-holder on wheels, I couldn't just take Tomatoe Girl home with me.
Thank heaven for that. My brain is not set up to look out for myself. Neither - I submit - is yours.
Anyway, the moral to this story: Good luck in making a decision.
SIGN UP FOR MY FREE EMAIL NEWSLETTER
This is the first of three articles based on a talk I gave in 2012. Check out the next two:
Reviewed July 15, 20016

VIDEO
NEW!
Follow me on the road. Check out my New Heart, New Start blog.